Seasonal Allergy Tips from an Experienced Daycare Greenville NC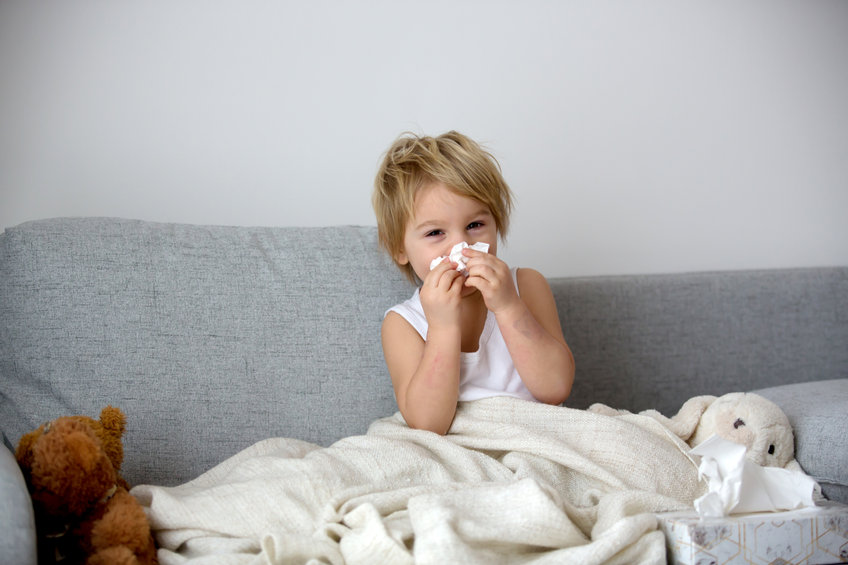 Spring is in full swing, and so are seasonal allergies, also known as hay fever. If your little one has started rubbing their eyes, and sneezing, chances are that they have seasonal allergies. In order to ensure your kid's health at home and at school, parents must monitor allergy symptoms and act quickly if their kid is feeling sick. As the leading daycare Greenville NC, Children's World Learning Center excels at ensuring the safety of our students, as well as, our staff. If your child is experiencing hay fever symptoms, read along as we share the ultimate tips to assist kids with seasonal allergies.
Symptoms
Every child presents different symptoms when they have hay fever. Some of the most common symptoms are:
Sneezing
Runny nose
Itching
Red, itchy, watery eyes
Congestion
Fatigue
Hydration Is Key
Staying hydrated is incredibly important when your kid is feeling under the weather, and when allergens are floating around. Occasionally, allergies will cause your child to cough which can be hard on their throat, this is why hydration is key to supporting their immune system. Be sure to send a water bottle with your little one so that they stay hydrated while in class at their daycare Greenville NC.
Limit Their Exposure
If you know that your kid is allergic to pollen or grasses, be sure to limit their exposure as best as you can. This can be hard since the weather is so nice and spring allergens are everywhere, but the main idea is to keep allergens out of your home. This can be done by closing the windows, keeping bulky fabrics, stuffed animals, or any dust-catching item out of your child's room. Daycares in Greenville NC also suggest making sure that your little one showers and changes clothes as soon as they come into the house.
Ask for Medical Advice
If your child is feeling miserable and can't get rid of the symptoms, then it's time to visit the pediatrician. While there are many over-the-counter allergy medicines, it is important to take your kid to the doctor and get them checked before giving them any medication. Remember that every child reacts differently when exposed to allergens, so check with your doctor as to when to start taking medication.
Children's World Learning Center | Daycare Greenville NC
At Children's World Learning Center, our facilities have incredible daycare Greenville NC programs that provide nurturing environments that are safe, clean, and visually stimulating for infants, toddlers, and young children. Visit our website and find out more about why we are the leading childcare Greenville NC!